Dental Crowns
Dental Crown Your Teeth, Kings and Queens
Call us for a Consultation, Exam, x-rays, and Cleaning!
Restore and Protect
A dental crown or "cap" can be used to seal a tooth after root canal therapy or provide a natural looking tooth replacement for patients missing one or more teeth. Naturally stain and cavity resistant these popular prosthetic devices provide countless restorative and cosmetic benefits. Because they are often made of strong tooth-colored porcelain a dental crown may look, feel and function just like a natural healthy tooth after placement. If your tooth has been damaged, decayed or lost it might be time to give us a call to schedule a consultation.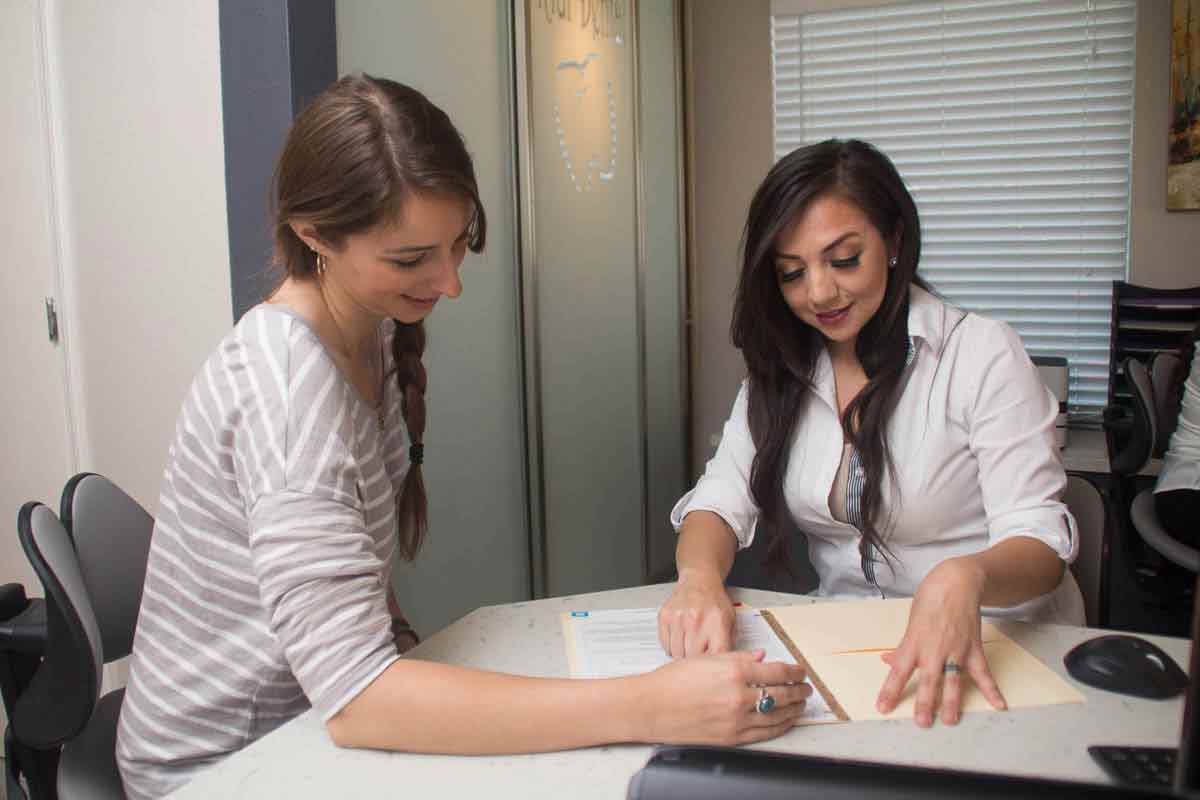 What Is A Dental Crown?
Dental crowns are caps placed on top of damaged teeth. Crowns are used to protect, cover and restore the shape of your teeth when fillings don't solve the problem. Dental crowns can be made out of metals, porcelain, resin and ceramics. They typically don't require special care over time other than regular good oral hygiene.
Over time, your teeth can get damaged. This can happen for a variety of reasons, like tooth decay, injuries or just use over time. Your teeth can lose their shape or size. Dental crowns are tooth-shaped "caps" that can be placed over your tooth. Think of it like a snug hat for your tooth. The crown restores the tooth's shape, size, strength and appearance.
The dental crown is cemented into place on your tooth and it covers the visible portion of the tooth.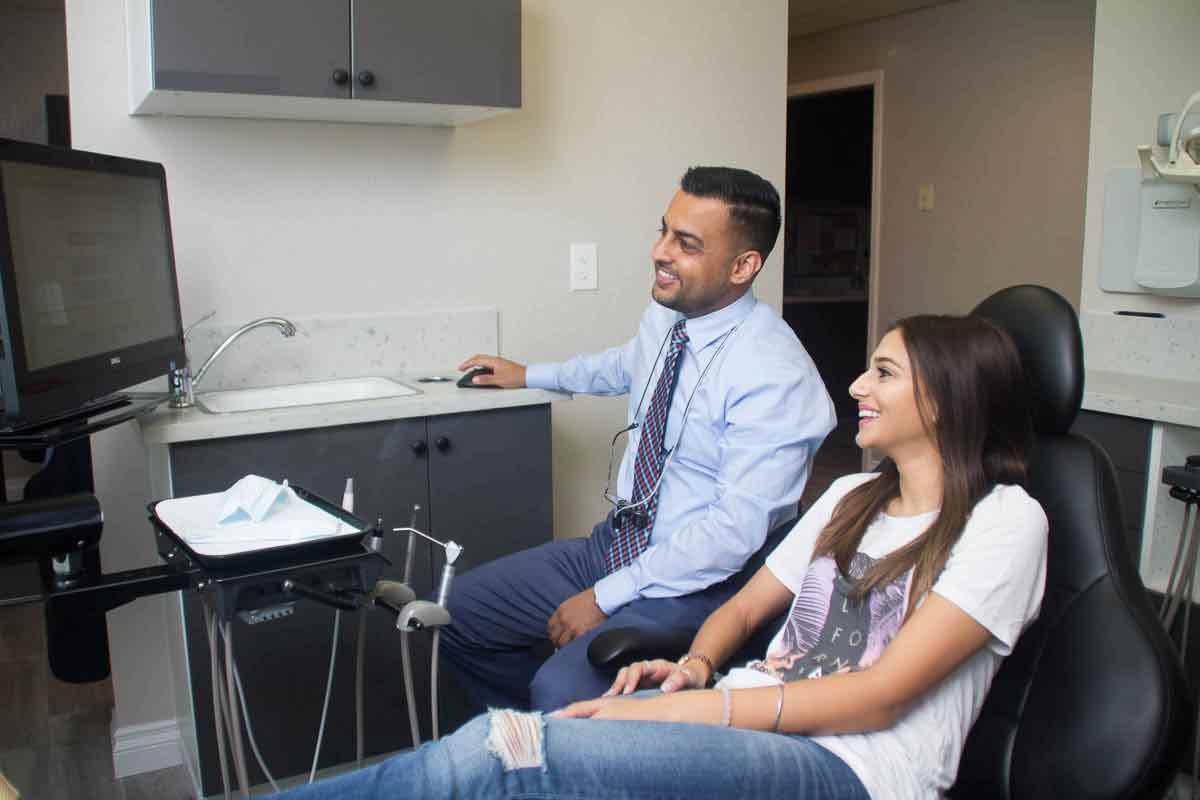 Benefits Of Dental Crowns
A WHOLE NEW SURFACE
---
Dental crowns are a safe and effective way to correct smiles to look natural and feel great again.
Color-matched porcelain crowns resemble natural healthy teeth
Can last anywhere from 5-15 years or longer with proper care
Designed to look, feel and function like regular teeth
Improves the strength and structure of weakened or decayed teeth
Effectively replaces one or more teeth with dental implants
Dental Crowns With Us
GREAT RESULTS START WITH COMFORT AND TRUST
---
If a nagging toothache or sensitive tooth has you coming into the office we'll use state of the art digital dental technology to perform a comprehensive dental exam. The process of receiving dental crowns varies slightly if when replacing one or more missing teeth, or restoring a tooth that is broken, decayed or needs protection after a cavity or root canal treatment. No matter your dental needs our team is excited to help you reach your ideal level of care with treatments that are modern and painless.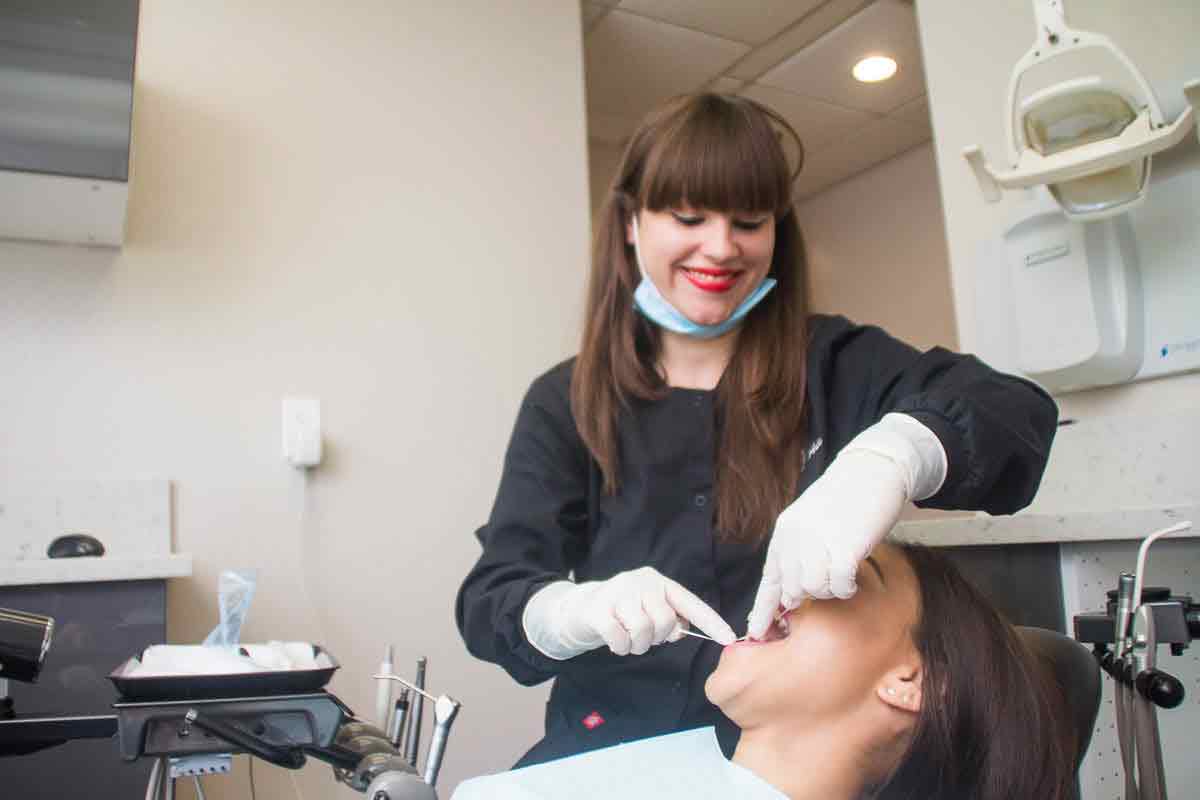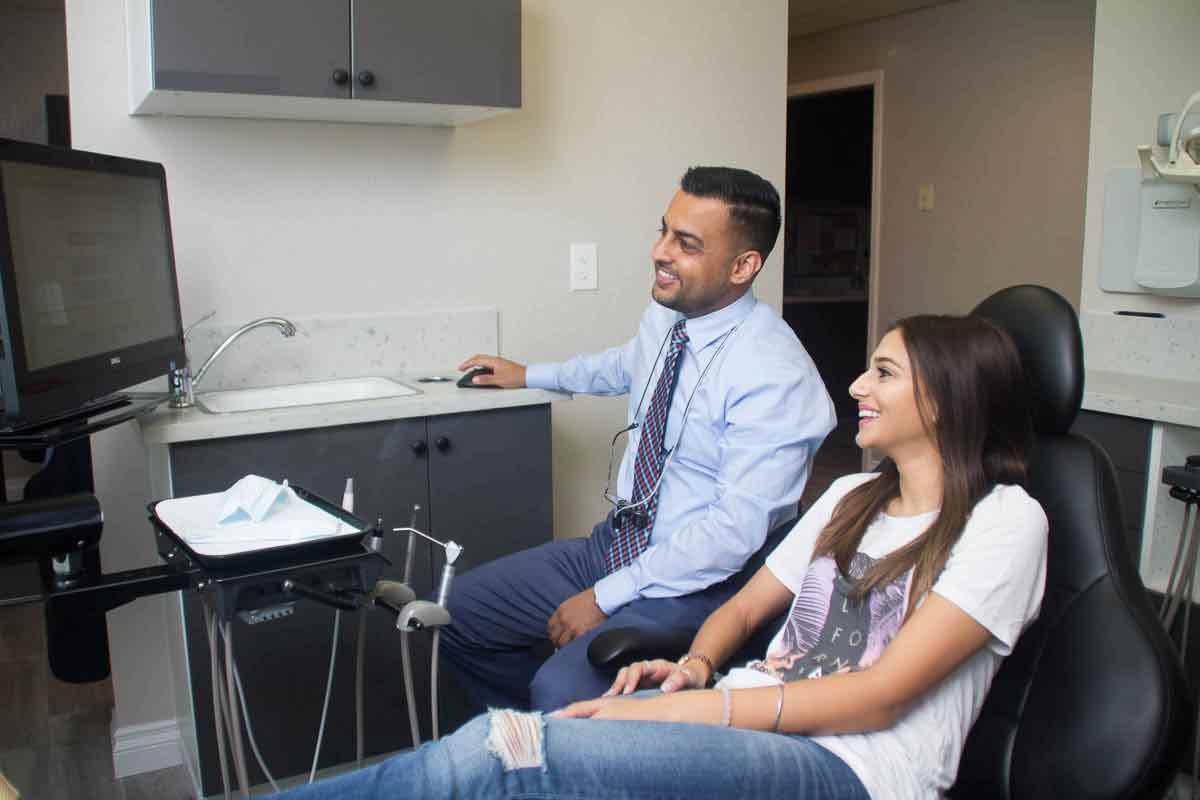 Our Dental Crown Process
FROM TEMPORARY TO PERFECT
---
The dental crown process begins with applying a local anesthetic to numb the area and prepare the tooth for shaping. A dental impression made and sent for processing to build a custom dental crown. During this process a temporary crown may be placed to properly seal the area. At your second appointment the new color-matched dental crown is cemented into place to look, feel and function just like a normal, healthy tooth.
How Long Do Dental Crowns Last?
The average lifespan for a well-maintained dental crown is typically around 15 years. However, when taken care of properly, it is common to see them last upwards of 25-30 years.
Can You Get A Crown Without A Root Canal?
Getting a crown doesn't always require a root canal and vice versa. However, in some instances, you might require both treatments. If your tooth is beyond repair, your dentist might recommend extracting it. Later, you can use dental implants, bridges, or dentures to replace the lost teeth.
Are Dental Crowns A Good Idea?
A dental crown is an excellent solution for many tooth problems and can provide good, long-lasting results. Dental crowns are recommended to repair a broken or cracked tooth, strengthen and protect a damaged tooth, to stabilize a tooth, or to reinforce a tooth after a root canal.
Is Pulling A Tooth Or Crown Better?
Dental crowns are better than tooth extractions since you still get to keep your natural teeth intact. Several dental treatments available for conditions associated with tooth loss. So this makes tooth extractions the last option for most dental professionals.