Dental Emergency Don't Hesitate to Find Help
Call us right away. Even on weekends, we make every effort possible to accommodate dental emergencies.
Urgent Dental Care
Have you or a loved one experienced a dental emergency in Bakersfield? If so, call our office immediately at (661) 832-1877 to reach a helpful staff member. Even on weekends and holidays we make the effort to be as available as possible for same-day emergency dental care in Bakersfield. To reduce pain and manage symptoms of a dental emergency, follow our helpful tips to manage the situation as you come in for treatment and fast relief.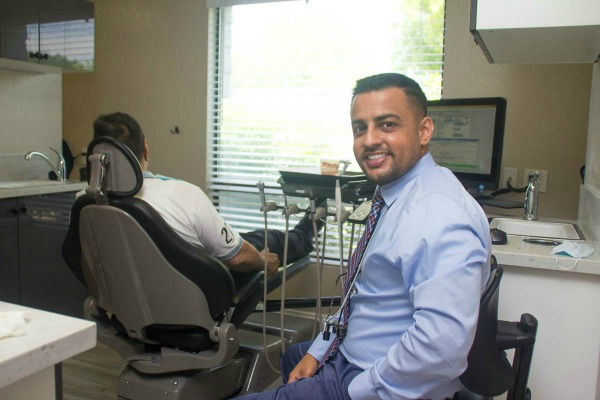 Your Dental Emergency: We Have A Solution
Knocked out Adult Tooth: Gently rinse your mouth with warm water and if possible place the tooth back into the socket by holding the tooth by the crown. Do not attempt to touch the root of the tooth, and place the tooth in cold whole milk to preserve it. Contact our office immediately.
Knocked out Baby Tooth: If your child has knocked out a baby tooth, keep it moist in cold milk and seek dental care immediately. The dentist will assess if the tooth can be implanted again and assess if the tooth has come out cleanly.
Cracked Tooth: Clean the area by gently rinsing your mouth with warm water. Floss around the area to remove any trapped food particles. Call as soon as possible to assess and treat the damage.
Toothache: Rinse gently with warm water and floss to remove any trapped food particles. Contact our office to arrange a consultation.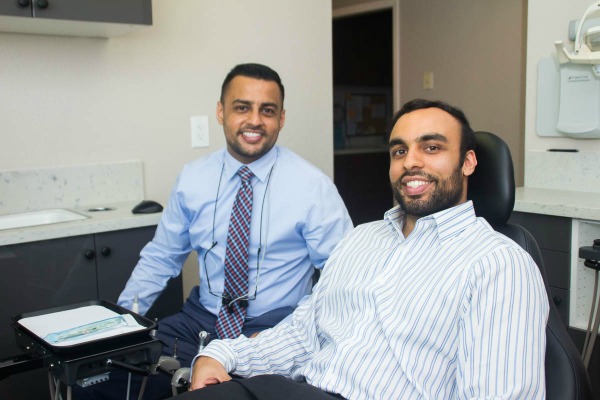 Same-Day Appointments
WHEN YOU NEED HELP FAST
---
Don't let the pain in your mouth continue needlessly. Give us a call at (661) 832-1877 for prompt treatment and relief from your pain. Our office is located at 5701 Young St #300, Bakersfield, CA 93311. We are available to answer your dental emergency calls and set up same day appointments when emergencies can't wait. Our experienced dental team at Riar Dental understands that when a dental emergency happens you don't just need a fast fix– you need treatment that quickly alleviates pain and restores a tooth or teeth back to its strong and healthy function. If you have a dental emergency our staff is here to help.
Are You Prepared For A Dental Emergency?
OUR TEAM IS READY WITH SUPPORT YEAR-ROUND
---
Dental accidents are just like any other accident–they often happen at the least predictable time in the least convenient places. If you or a loved one experiences a dental emergency in Bakersfield or nearby, our staff is here to help no matter what time of day it is. Finding appropriate dental care for your needs doesn't stop when the sun goes down or it's a holiday weekend. By calling our number at (661) 832-1877 we'll work together with you to get you the relief and care you need when it counts the most.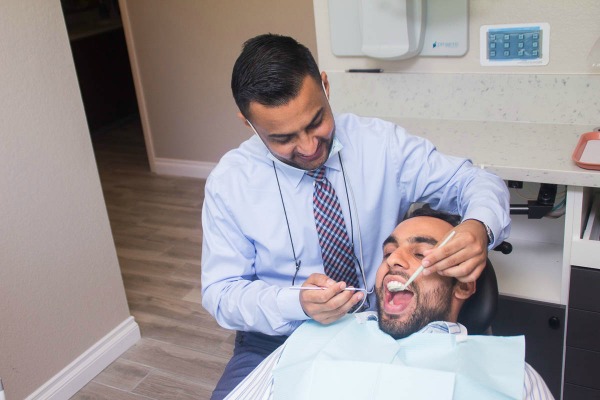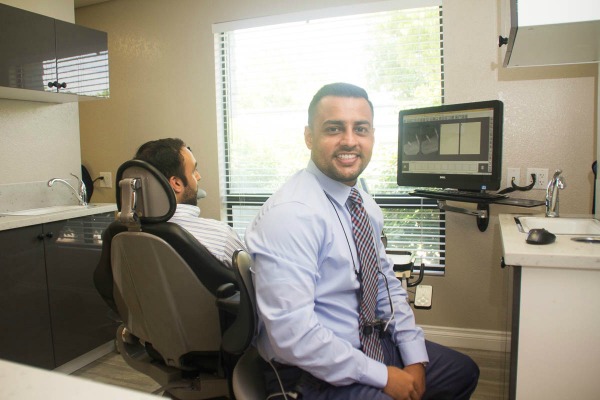 5 Tips In A Dental Emergency
REDUCE PAIN AND MANAGE SYMPTOMS
---
Have yourself or a loved one call the dentist right away
Do NOT poke or prod the affected area or apply aspirin to the site
Apply a cold press to the outside of the cheek to reduce swelling
Avoid strenuous activity or forceful spitting or rinsing of the mouth
Download our post-op forms after treatment to support fast recovery
What To Do After A Dental Emergency
RECOVER QUICKLY WITH PROPER DENTAL CARE
---
After receiving care for a broken tooth, cracked crown or other dental emergency it is highly recommended for patients to rest and avoid engaging in strenuous activity for some days following treatment. For many patients this may include introducing soft foods slowly over time or sleeping with multiple propped-up pillows to reduce swelling and aid in proper blood flow. While applying a cold pack can help reduce pain or swelling, Dr. Riar may prescribe medication to manage pain and reduce risks for infection. Talk with Dr. Riar today if you have questions about your treatment or want to know more about our services in restorative dentistry.