Dental Implants
Invest In Your Oral Health
Call us for a Consultation, Exam, x-rays, and Cleaning!
Reclaim Your Life
According to the American Dental Association over 5 million dental implant procedures take place every year. Dental implants are strong titanium screws that are placed into the jawbone to effectively replace anywhere from one to a whole set of teeth. If you are missing one or more teeth, Dr. Riar can use dental implants to help improve your quality of life and get you back to eating, speaking, and smiling the way you want to!

What Are Dental Implants?
A dental implant is a metal post that replaces the root portion of a missing tooth. An artificial tooth (crown) is placed on an extension of the post (abutment) on the dental implant, giving you the look of a real tooth. Dr. Riar is one of the best dental implant surgeons in the Bakersfield region. Patients come from all over Kern County to make sure they they receive the best attention to detail and care in their restorative dental procedure.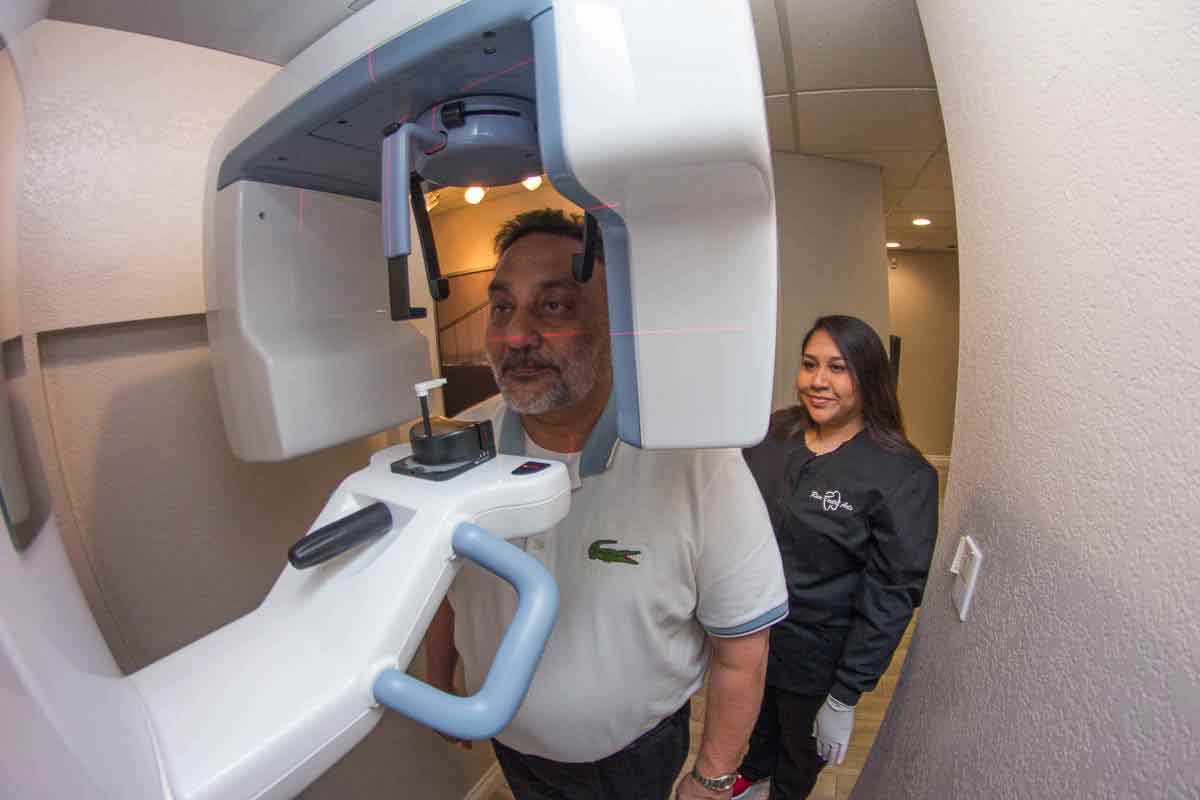 What To Expect
DENTAL IMPLANTS IN BAKERSFIELD
---
During the dental implant process Dr. Riar administers a local anesthetic to safely numb the area. If you have a fear of the dentist sedation dentistry may be an option for added relaxation and comfort. Next, a small incision is made into the gum and the implant is secured into place. Dissolvable stitches seal the area and allow it to heal, giving the titanium implants time to fuse to the jawbone. At the next appointment a replacement tooth (such as a dental crown) is positioned onto the abutment to create a strong new replacement tooth for a smile that looks, feels, and performs just like naturally strong teeth. With regular care, your dental implants can last a lifetime.
Benefits of Dental Implants
WHY THEY'RE AN INVESTMENT
---
Improved appearance with more convenient biting, chewing, and speaking
Even pressure on bite and teeth with reduced risks of gum disease or decay.
Reduces aged or sunken appearance from missing teeth
Custom made to look natural and fit comfortably
Unlike dentures they don't require removal or a change in daily hygiene
Can last a lifetime with proper care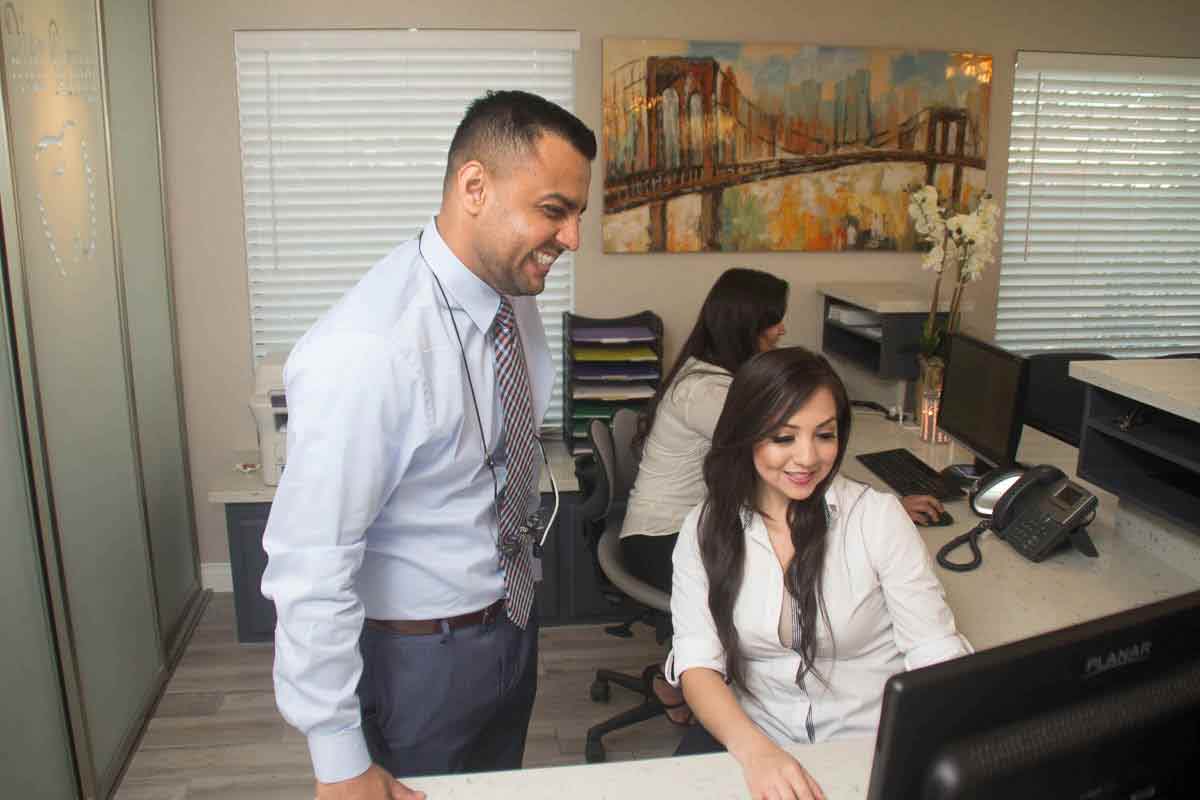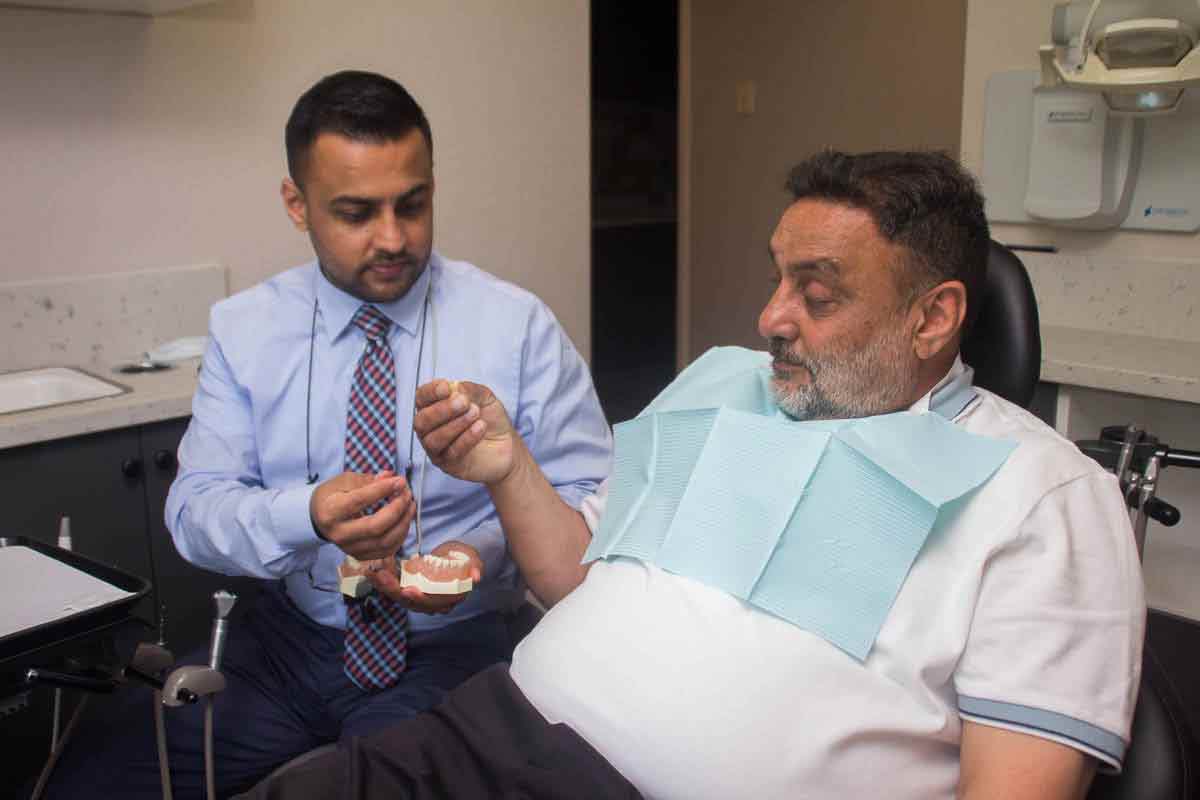 Before You Decide on Dental Implants
CONSIDERING YOUR NEXT STEPS
---
Dr. Riar will help assess your specific dental needs as dental implants are not right for everyone. Certain medical conditions such as chronic illness through diabetes or leukemia or physical conditions such as general health and current jaw bone strength can affect your eligibility. Patients improve their eligibility for dental implants by abstaining or reducing smoking, practicing good regular dental hygiene and attending regular dental checkups. Whatever your current dental condition is Dr. Riar can develop a treatment option that is best for your health and comfort.
YOUR FAVORITE IMPLANT SURGEON USES
Loups and Magnification Lights
NOT JUST A REALLY FUN PAIR OF GOGGLES
Dr. Riar might look something like a mad scientist when he peers over your chair with his dental loups and magnification lights–but rest assured, this is serious business! Dental loups, often worn during dental surgery, have been a proven ergonomic way to improve vision and reduce eye strain during treatment. Because they allow your dentist to perform with a superior quality of vision, the accuracy and precision of your dental procedure are amplified and you will get to enjoy the benefits of improved patient care.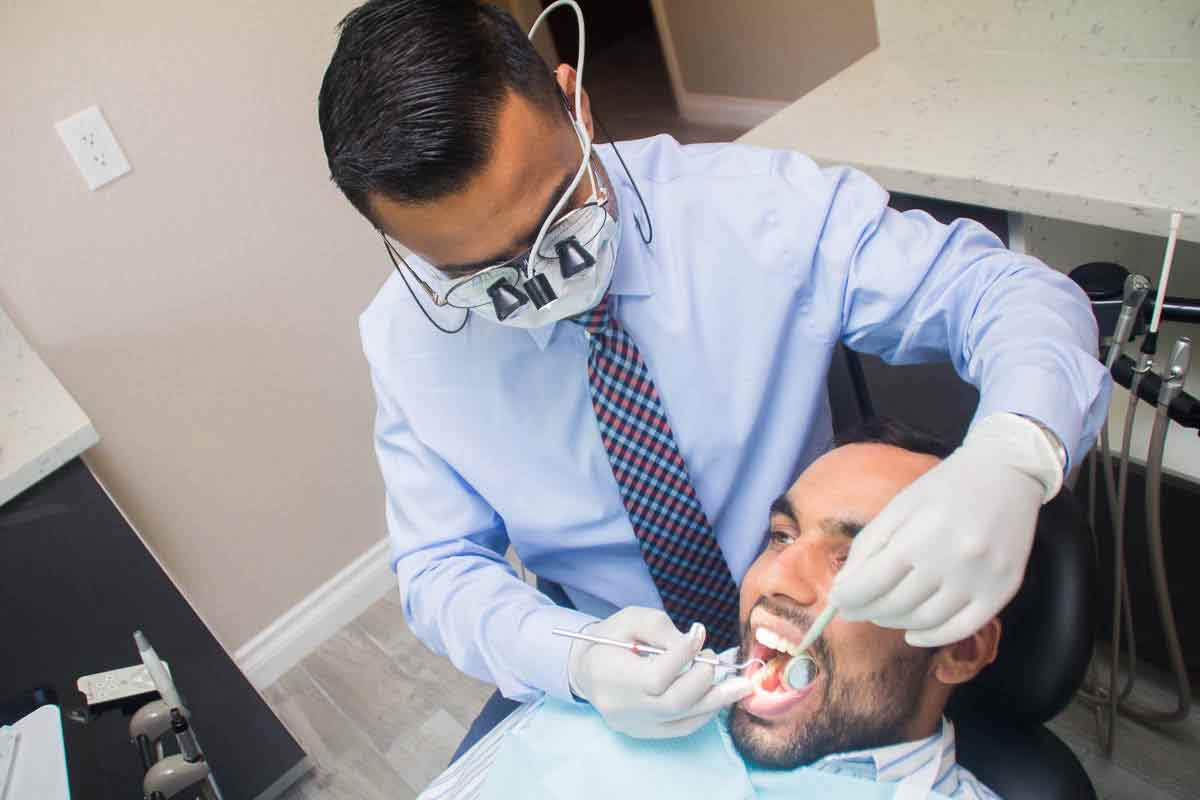 How Long Do Dental Implants Last?
One of the most common questions people have is: "how long do dental implants last?" The answer depends on several factors, such as how well the implants are cared for. Generally, however, the longevity of dental implants is around 25 years.
Do Dental Implants Get Cavities?
Dental implants, unlike your natural teeth, are not susceptible to decay. They're made of metal and porcelain, so the bacteria that cause tooth decay can't affect them.
What Is The Best Material for Dental Implants?
Titanium is the best dental implant material because it is biocompatible. This means it is right and closely matched the human body. It can also fuse with the human bone. The two pieces system allows for a customizable implant that solves low bone deficiencies.
How Do You Floss With Dental Implants?
Flossing around a dental implant is nearly identical to flossing an anatomical tooth. You want to wrap the floss in a "C" shape against the side of the implant, then rub it up and down a few times to thoroughly clean the side. Lift the floss up and over your gums, then move to the next tooth or implant.