How To Floss The Right Way
Riar Dental Arts
Call to schedule an appointment with Dr. Riar. He has studied with the best around the world and bringing it home to Bakersfield.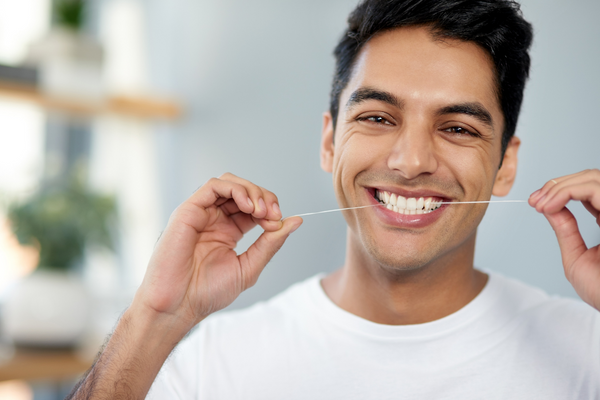 Remember that time, maybe not so long ago when a friend whispered in your ear, "You have something in your teeth!"? We've flossed ourselves out of trouble in the past, but did you know flossing is good for more than a confident picture day? Before you walk away with a bag of popcorn or caramel candy, you may want to know a few flossing facts!
Fun Fact: If you rely solely on brushing your teeth for your dental hygiene routine, you may be missing up to 35% of the surface of your teeth! That's a lot of room for food, bacteria, and debris to remain stuck in your mouth and break down over time. Don't settle for a smile that doesn't feel clean. Use floss to reach the tricky places brushing can't reach and remember to book a regular cleaning at the dentist!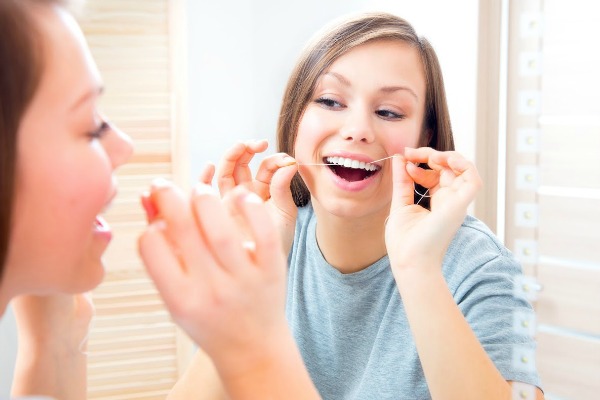 Are You Guilty Of Flossing The Facts?
Dentists know the number one lie told in the dental chair is usually how often a patient has been flossing. It's not unusual for a patient to think that if they haven't had a cavity before, they are unlikely to get one in the future. In reality, most adults will have a cavity in their lifetime. Age, a change in diet, taking medications, and developing new habits such as smoking or consuming alcohol can have a significant effect on dental health. Flossing is a very affordable and simple method to prevent or reduce dental issues down the road.
Preventing Cavities And Gum Disease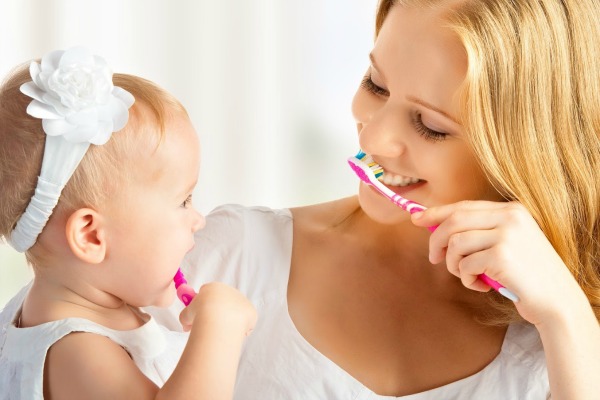 Cavities occur when food and bacteria break down and release harmful acids in the mouth, eroding the enamel of the teeth and causing pockets, or cavities, to form. Without proper dental care, a small cavity can lead to a painful toothache or inflamed root canal. Flossing is a great way to help remove debris and buildup from the teeth, encouraging better oral health overall and reducing signs of gum disease (known as periodontal disease or gingivitis). If you have itchy gums, gums that bleed when brushing or sensitive teeth visit your dentist for a timely check-up.
Is There A Right Way To Floss?
Believe it or not, but there is a recommended way to floss that is often overlooked. If you or a loved one wants to get that deep clean feeling for your smile every time you brush and floss, follow these simple steps for proper flossing:
Use a strand of floss that is about 18 inches in length and wrap each end with your middle fingers, leaving a 1-2 inch space in between.
Holding the floss tautly with your thumbs and index fingers, slide the floss gently up and down between your teeth to remove debris and buildup. Never force or snap the floss as this can cause damage to the gums or teeth.
Reach just below the gumline of the teeth by curving the floss around the base of each tooth. Remember to use clean sections of floss as you transition to new areas.
Removing the floss is easily accomplished by gently moving the floss back and forth to guide it up and out of the mouth.
Preventive Dentistry At Riar Dental
At Riar Dental, Dr. Riar and his team believe that providing patients with more information about their dental health leads to better understanding and encourages stronger oral hygiene habits. With services such as teeth cleanings, early cavity detection, dental sealants and dental fillings, patients can benefit from preventive dental care in numerous ways. As your local Bakersfield dentist, Dr. Riar looks forward to caring for your smile using state of the art, gentle dentistry.
Call us now at (661) 832-1877, schedule an appointment online, or visit our office in Bakersfield at 5701 Young St #300, Bakersfield, CA!
Home: RiarDental.com
See our Patient Reviews
A PROMISE FROM
Dr. Riar 
"Patient-Focused Community"
"As a Bakersfield native, I consider it a great privilege to be able to come home and care for the oral health of all my friends, family and neighbors. Growing up in a tight-knit community like Bakersfield has taught me the importance of quality care and a friendly demeanor. I work diligently to make sure that I uphold the values and ethics instilled in me by all my teachers from Sing Lum Elementary, Lakeside Middle, and Stockdale High School to provide dentistry that is gentle and builds pleasant long-lasting relationships."