Invisalign & Orthodontics
Beautiful Smiles
Call us for a Consultation, Exam, x-rays, and Cleaning!
Live Life Uninterrupted
Is a crooked, gapped or misaligned smile weighing on your confidence or making it difficult to eat, speak or smile? When you need orthodontic care to improve the alignment of your bite, Dr. Riar has additional training in the field of orthodontic dentistry. At Riar Dental Arts, your orthodontic care is available in-office, without having to refer patients out. Whether you are looking to straighten your smile using Invisalign clear aligners or require other orthodontic services such as therapy for jaw pain or chronic neck pain or headaches, Dr. Riar provides excellent care without having to leave the office.
Orthodontic Dentistry | Reasons For Orthodontic Care
If you've noticed a change in your smile or form of your bite, or if it's been a few years after braces and you can't remember where you left your retainer, you may be recommended for orthodontic treatment. At Riar Dental Arts our team goes beyond simply straightening your teeth to carefully examine how the form of your bite affects surrounding muscles and joints. Your regular doctor may not be able to determine dental issues such as temporomandibular joint disorder (known as TMJ pain or TMD) that can cause neck aches, jaw pain or a jaw that locks upon opening, but with Dr. Riar's orthodontic insight finding the right treatment begins in the comforts of our office.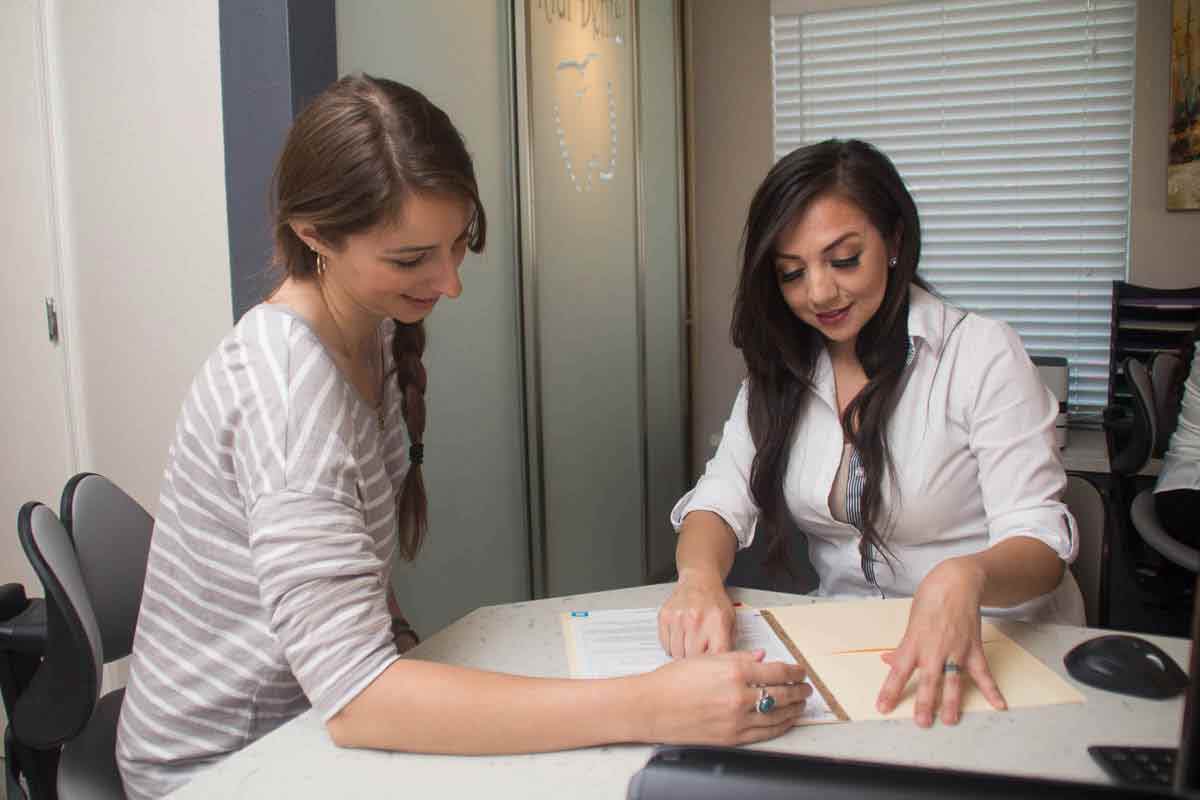 Our Breakthrough Process
Because every patient deserves a unique treatment plan for their specific needs, determining what level of orthodontic care you need begins with a detailed exam. At your appointment Dr. Riar will examine your current dental health and ask about your medical history. Whether you have had a dental injury, have noticed a change in your bite or have a crooked smile, there are many reasons to seek orthodontic treatment such as Invisalign, braces or other restorative services. Give us a call at 661-832-1877 to schedule your appointment.
What Is Invisalign® Treatment?
Invisalign Treatment is the process of wearing a series of clear, removable aligners that gradually straighten your teeth. No brackets and wires, and none of the restrictions that come with metal braces. 
What Is The Treatment Process?
Invisalign Treatment starts with a consultation with an Invisalign-trained doctor. Your doctor will evaluate your smile and then map out a precise, customised digital treatment plan that showcases the step-by-step transformation of your smile. Once you approve your plan, your unique aligners will be created. You will wear each set of aligners for 20 to 22 hours a day, changing to a new set of aligners every 1 to 2 weeks, as directed by your doctor. Each set of aligners will gently and gradually shift your teeth into place, according to your treatment plan, until you reach your beautiful new smile.
How Long Does Invisalign Take?
Depending on the complexity of your case, you could complete your treatment in as little as 6 months. But you'll start seeing results in a matter of weeks.
What Are Invisalign Clear Aligners Made Of And What Do They Look Like?
Invisalign clear aligners are made of flexible plastic — specifically, a patented thermoplastic material called SmartTrack created exclusively for Invisalign Treatment. 
Can Anyone Tell That I'm Wearing The Aligners?
Invisalign aligners are virtually invisible. Others may not even notice you're wearing them, making Invisalign treatment a seamless fit with your lifestyle.
Who Is Invisalign For?
Invisalign treatment can be a great solution for both adults and teens looking for a virtually invisible method to improve their smile. Our innovations and technological advancements make it possible to fix nearly all common teeth-straightening and bite issues, from simple to complex — all without interrupting your busy life. And, thanks to a discreet blue dot on the outside of teen aligners, parents can be sure their child is wearing their clear aligners enough.
What If I've Had Braces or Other Types of Dental Work?
I am currently wearing braces. Can I make the switch to Invisalign treatment?
Possibly! Doctors are treating a significant number of patients with a combination of braces and Invisalign clear aligners — consult your doctor to determine the best treatment approach for your smile.
Since having my braces removed, my teeth have shifted. Can Invisalign treatment fix this?
Yes, Invisalign clear aligners can treat nearly all common teeth-straightening issues, from simple to complex. Many people who formerly had braces choose Invisalign treatment as the discrete solution to improve their smile when they find that their teeth have shifted back.
I have veneers or crowns. Will Invisalign clear aligners work with them?
It depends. Talk with your doctor about the dental work you've had done, including veneers and crowns, and he or she will evaluate your individual needs.
I have bridgework on several teeth. Will Invisalign clear aligners still work?
Invisalign clear aligners are designed to move each tooth individually. Because bridgework connects two or more teeth, clear aligners may not be effective.
How Do I Take Care of My Aligners?
What's the best way to clean my aligners?
The best way to clean your aligners is by brushing and rinsing them in lukewarm water and using the Invisalign Cleaning Crystals or special cleaning tablets. It's important that you brush your teeth after each meal before re-inserting your aligners to maintain good oral hygiene.
What If I Lose Or Break an Aligner. What Should I Do?
If you lose or break an Invisalign aligner, immediately let your Invisalign Doctor know. Your Invisalign Doctor will work with you to ensure you stay on-track with your treatment plan, which may involve wearing a previous set of aligners, your next set of aligners, or ordering replacements aligners. 
What Happens When I'm Done With Invisalign Treatment?
Most doctors recommend that anyone who has completed orthodontic treatment, whether with braces or Invisalign treatment, use a retainer to prevent teeth from gradually shifting back toward their initial position. Every case is different, so ask your doctor if you need retainers.