New Dental Office in Bakersfield
Riar Dental Arts
Call to schedule an appointment with Dr. Riar. He has studied with the best around the world and bringing it home to Bakersfield.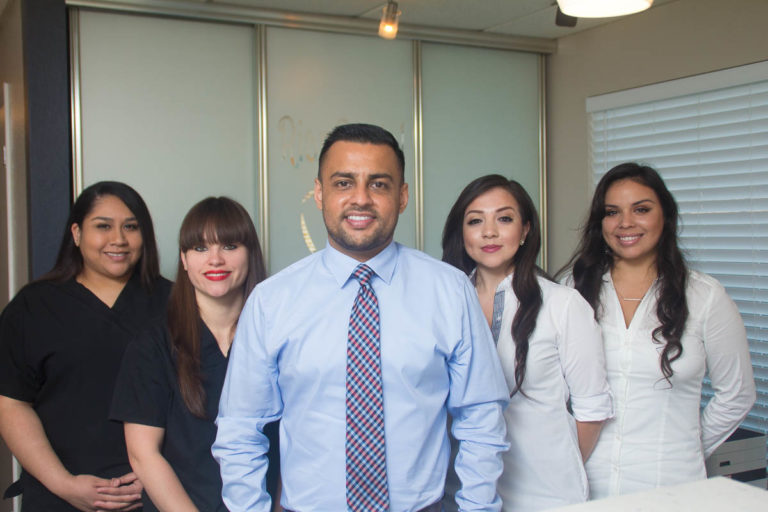 Bakersfield, CA ­­Wednesday, June 20th, 2016­­ — Riar Dental Arts, known for their high quality dental care and modern approach to dentistry, has just launched their newly designed website (www.riardental.com). This advanced, user-friendly website will provide a pleasant, informative experience for new and regular patients who are interested to learn about a full range of dental services available at the practice. Together with their web team, Dr. Tanveer Riar aimed to develop a website that delivered the look and feel of his practice while also providing a helpful and informative user experience.
The new website has a fully responsive design to find a range of convenient scheduling options, discover the latest blog, and easily download new patient forms from your phone or at home. It also includes several pages of content to offer patients a detailed list of services featuring the most up-to-date dental treatments and technology. "We are incredibly pleased with the new website," said Bakersfield dentist Dr. Riar. "We are excited for our patients to start using the site. It offers them the convenience of being able to view our services and then schedule dental visits – all from their computer, tablet or mobile device."
The team at Riar Dental Arts enjoys taking care of patients who quickly become friends and family. With a focus on conservative care and patient education, Dr. Riar loves to see families in the community achieve their healthiest smiles with treatments that are gentle and comfortable. As young patients grow up and new patients come in, Riar Dental Arts will continue to be a home for the local community. Dr. Riar and his experienced staff offer a wide variety of dental treatments including: dental crowns and bridges, orthodontics, Invisalign, dental implants, TMJ relief, teeth whitening, veneers and cosmetic treatments.
For more information, or to schedule a consultation, please visit: www.riardental.com or call (661) 369-8274.
Home: RiarDental.com
See our Patient Reviews
A PROMISE FROM
Dr. Riar 
"Patient-Focused Community"
"As a Bakersfield native, I consider it a great privilege to be able to come home and care for the oral health of all my friends, family and neighbors. Growing up in a tight-knit community like Bakersfield has taught me the importance of quality care and a friendly demeanor. I work diligently to make sure that I uphold the values and ethics instilled in me by all my teachers from Sing Lum Elementary, Lakeside Middle, and Stockdale High School to provide dentistry that is gentle and builds pleasant long-lasting relationships."