Sinus Problems After A Root Canal
Riar Dental Arts
Call to schedule an appointment with Dr. Riar. He has studied with the best around the world and bringing it home to Bakersfield.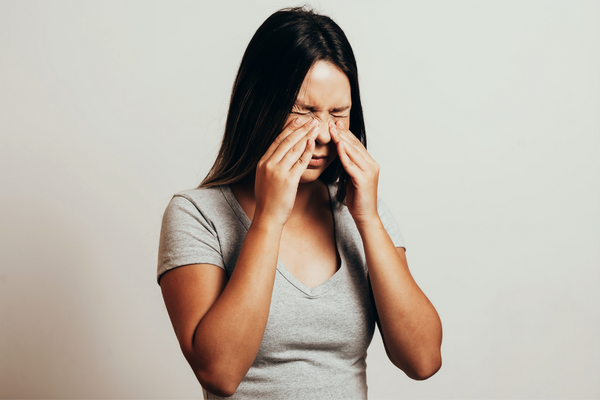 Have you recently had a root canal and noticed pain or uncomfortable pressure in your sinuses? If root canal treatment has left you feeling stuffy or blocked your nasal passages, it's time to grab a tissue and find out more about sinus pressure after a root canal by reading below.
For other questions about your dental health, call your local dentist in Bakersfield at (661) 832-1877 to schedule a consultation. As your family dentist, it's important to us that you and your family feels comfortable and confident about your dental health, no matter what life brings your way.
What is A Root Canal?
When tooth decay worsens or bacteria buildup falls into spaces in a cracked or broken tooth, the inner nerve of the tooth may become inflamed. When this happens, root canal treatment is advised to remove the source of your pain and restore your tooth to its proper health and function. During a root canal appointment, your dentist or endodontist will carefully remove the inflamed or infected nerve of the tooth, known as the "pulp" and restore the tooth with a protective filling or dental crown.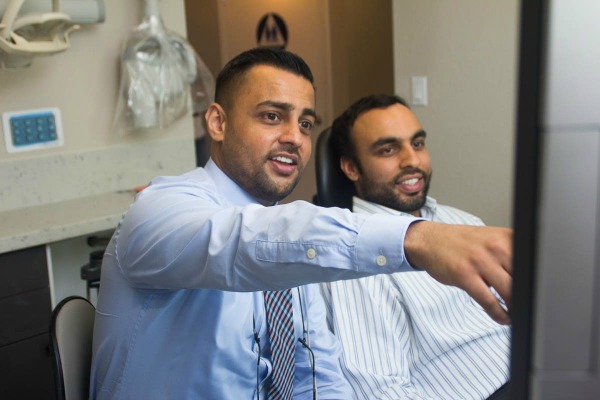 Sudden Symptoms After Root Canal Therapy
Generally, patients will not experience any symptoms after a root canal beside the regular minor tooth sensitivity or tenderness of the gums associated with healing. However, patients who have noticed a change in their sinuses may experience the following symptoms, lasting an average of a day to just over a week on average:
Sinus pressure or congestion in the face and nose
Symptoms similar to the eye and nasal allergies
A runny nose or spontaneous sinus drainage
Symptoms similar to the common cold
If you notice any signs of sinus infection after root canal treatment, the good news is that most of the time these symptoms are minimal and fade quickly. However, if you have a pain in the back of your mouth, unusually sensitive tooth, toothache or noticed a similar change in your dental health we advise visiting your local dentist. At Riar Dental in Bakersfield, our team encourages taking preventive steps in your dental health to solve small dental issues before they become complex or costly to resolve.
Upper Teeth And Sinuses
Do you have sinus problems after a root canal? The link between a sore throat and a root canal may be stronger than you think! In reality, the barrier between your sinus and the root canal is relatively small. While it is highly unlikely that your dentist will access the sinus cavity through the root canal, the close proximity (especially between your upper teeth and sinuses) can become a small gateway during root canal treatment.
A Huge Hint About Your Root Canal And Sinuses
If you've noticed the gross, salty taste of hypochlorite in your mouth after root canal treatment, this is a great indication that the same agents your dentist used to treat your root canal are now making their way through your nasal passage! Although unpleasant, this isn't a reason for alarm–your body is simply "flushing" out the remaining rinse used to clean the root canal area.  Of course, call your dentist if you have any concerns about your dental health following a treatment.
Treating Sinus Symptoms At Home
It may be useful for you to use a neti pot or nasal saline solution from your local drugstore to effectively drain your stuffy nose and sinus. However, it is always recommended to consult with your doctor first, who may prescribe certain antibiotics to aid in the healing process.
When To Contact The Dentist
No matter if you have recently had root canal therapy, a cavity filled or simply have a question about your dental health, the best way to care for your oral health and smile is often to come see your local dentist. Please contact Dr. Riar for any root canal related questions, or to speak with the staff to schedule your next dental appointment at your local dentist in Bakersfield.
Home: RiarDental.com
See our Patient Reviews
A PROMISE FROM
Dr. Riar 
"Patient-Focused Community"
"As a Bakersfield native, I consider it a great privilege to be able to come home and care for the oral health of all my friends, family and neighbors. Growing up in a tight-knit community like Bakersfield has taught me the importance of quality care and a friendly demeanor. I work diligently to make sure that I uphold the values and ethics instilled in me by all my teachers from Sing Lum Elementary, Lakeside Middle, and Stockdale High School to provide dentistry that is gentle and builds pleasant long-lasting relationships."