How To Prevent Cavities
Riar Dental Arts
Call to schedule an appointment with Dr. Riar. He has studied with the best around the world and bringing it home to Bakersfield.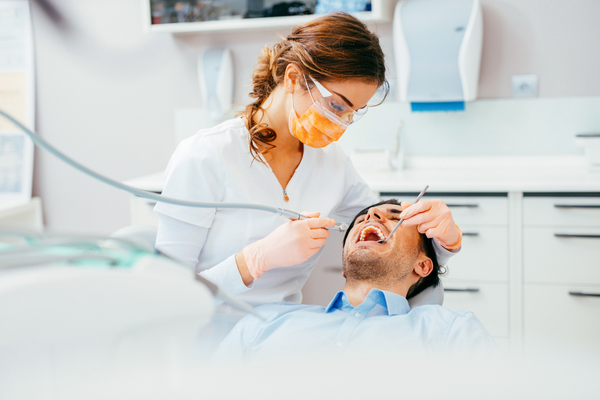 What are Tooth Cavities?
Scientifically, cavities are called Dental Caries. Dental caries is commonly known as tooth decay. When you eat certain foods, the bacteria on your teeth break the food down. This produces specific acids that destroy the tooth's enamel. This can seriously damage the hard tissues of your tooth, which results in the formation of small holes or cavities.
What are the steps to Prevent Tooth Cavities?
Tooth decay is the most common childhood disease, but there's a good news: cavities are 100% preventable. Cavities can be painful for children and even lead to dental abscesses. As a parent, you can teach your children the significance of dental hygiene to prevent the problem from ever occurring. Here are a few tips that can help prevent your children from having cavities.
Good Habits Start Early: Get your children in the habit of brushing twice in the day and flossing once in the day. This will keep their teeth clean of harmful bacteria and prevent them from having cavities.
A timely visit to Dentist:

 

Take your children to a Pediatric Dentist at an early age. This will help them get familiar with the Pediatric Dentist. This will also help to get more comfortable with dental procedures.
Too much sugar isn't good:

 

Make sure your child doesn't consume too many sugary drinks such as soda or juices. This is the easiest way to get cavities, so avoid them as much as possible.
Use Toothpaste with fluoride:

 

Toothpaste that contains fluoride makes the teeth stronger and healthier. Fluoride helps to strengthen the enamel. Also makes the teeth more resistant to acids which cause Dental Cavities.
Using baby bottles the right way:

 

Pacifiers and baby bottles can be great for children. But never ever put sugary drinks in the bottles. Never ever clean the pacifier with your mouth or dirty hands. Always sterilize them by putting them in boiling water.
Sharing your food/drinks with your children:

 

Parents should never share their eaten food or drinks with their children. As the bacteria can be passed on from the parent's mouth to the child's mouth. This can result in dental cavities in children.
Feed your child more balanced meals:

 

Children need to be given meals which are rich in dairy products, fresh vegetables, and The dairy products will make the enamel stronger.
Ask about Dental Sealants:

 

Food can be get stuck in the grooves behind the molar, this is where cavity-causing bacteria love to hide. Dental Sealants are a protective layer on the teeth which can prevent dental cavities.
Drink a lot of water: Replace the sugary drinks with water.
Practice Oral Hygiene with your children:

 

Your children will always look up to you for your dental habits. As parents, you should try to brush and floss with your children so that they know the importance of good dental habits.
Visit Riar Dental Arts
At Riar Dental Arts, the patient always comes first. Your wellbeing is the number one focus of our dentist. We use the best tools and methods in modern dentistry at Riar Dental Arts. Dr Tanveer Riar and his qualified team communicate with each patient on the course treatment(s) for your dental care. These treatments are honest and dependable.
We at Riar Dental Arts, promise to give you the best service and wish for you to be a part of our growing family. Have a look at our reviews to see what the community of Bakersfield is talking about us. Book your Dental Check up with your own Family Dentist in Bakersfield.
Call us now at (661) 832-1877, schedule an appointment online, or visit our office in Bakersfield at 5701 Young St #300, Bakersfield, CA!
Home: RiarDental.com
See our Patient Reviews
A PROMISE FROM
Dr. Riar 
"Patient-Focused Community"
"As a Bakersfield native, I consider it a great privilege to be able to come home and care for the oral health of all my friends, family and neighbors. Growing up in a tight-knit community like Bakersfield has taught me the importance of quality care and a friendly demeanor. I work diligently to make sure that I uphold the values and ethics instilled in me by all my teachers from Sing Lum Elementary, Lakeside Middle, and Stockdale High School to provide dentistry that is gentle and builds pleasant long-lasting relationships."